Welcome to TimeFinders' Choosing and Managing Care Service
We are an award-winning and highly respected company offering practical and emotional support
to older people and their families in changing circumstances.
Deciding that you or a loved one need care, choosing which sort of care it should be, and then finding and managing that care can be difficult. TimeFinders can advise you throughout this process and then support you into the future.
Is care something I need to think about, either for myself or for a loved one?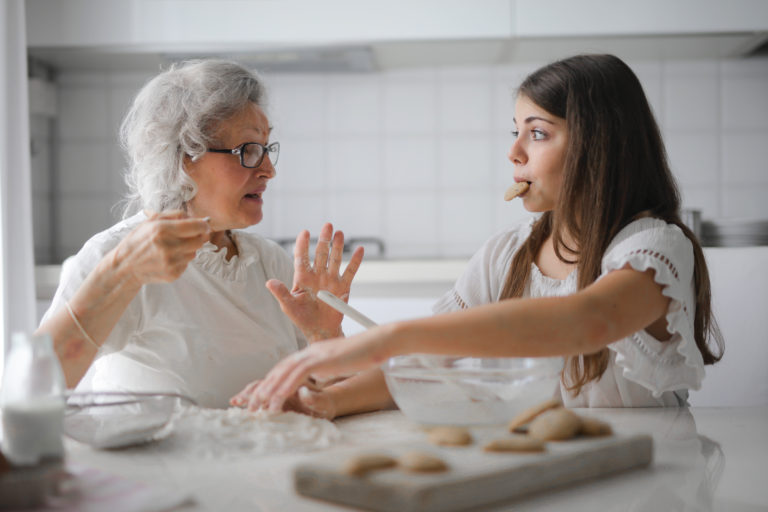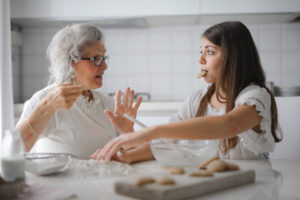 As we age, many of us are unwilling to admit (even to ourselves) that we are beginning to find life more difficult. We just try not to think about it and struggle on, often to the increasing detriment of our health and well-being. Sometimes the signs are picked up by sensitive family members or friends – it may be noticeable that we no longer feel comfortable or confident going out of the house as much as we used to or that we are adapting our behaviour to mask signs of confusion in ourselves or in a partner.
But what if we're ageing alone, either without family or with family living far away? We can find ourselves alone and without support at a time when we need it most.
Whether you are facing the question of care for yourself or on behalf of a loved one, it's quite natural for there to be resistance to the whole idea. TimeFinders provides an independent voice of reason, encouraging and supporting you to make and carry through the decisions that are right for you and that will allow you the greatest control and independence in old age.
It's hard to accept the need for care
There is no need to avoid the issue of care or be reluctant to explore your options. Provided that you yourself are safe and have capacity, a decision to commission care can be completely under your control and is reversible at any stage. The process will only lead somewhere if you want or need it to.
In any case, decisions about care are not "all or nothing", and just because you might be finding it difficult to manage doesn't mean that the only option is being "put into care". All too often, people fear that this is the case and so they won't admit that they are struggling. In fact, there are many different types and levels of care to be had both in your own home and in a care home and they are all monitored by the Care Quality Commission (CQC).
A stitch in time…
Planning for the future in tranquillity is always infinitely better than having to make urgent decisions because of a crisis. We never know what is around the corner and serious illnesses or falls can so easily be life-changing, particularly in later life. Even a small event, a simple seasonal illness perhaps, might push someone quickly over the fine dividing line between just about coping and not being able to cope at all.
Even after all the thinking and deciding has been done, it can take a considerable time to arrange the right care solution starting from scratch, particularly in festive periods. It is a good idea to make timely contact with appropriate care providers and form even the simplest of relationships with them so as to be ready for when the need becomes acute or a crisis hits.
Living somewhere manageable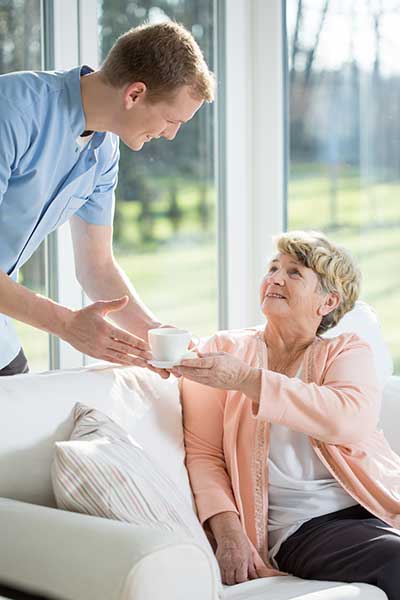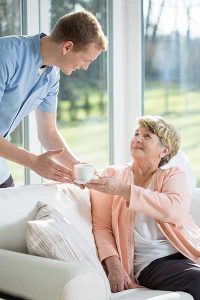 Your living environment can have a dramatic effect on both your physical and mental health and well-being.  Whilst it is completely natural and understandable to want to live in your own home, it is also important to consider whether this actually needs to be the one you are in now.
If you feel your current home might be becoming less suitable for you, moving to somewhere more manageable before your health deteriorates or a crisis occurs can be the best solution. Domiciliary care or live-in care can offer some excellent solutions and living in an environment that is well suited to your needs can make the provision of this care much easier. In many cases, it can even reduce or remove the need for it, enabling you to live more independently for longer.
To move house can certainly be a very big decision to take, but living in the right place with the right care and support can allow you to retain as much independence as possible and give you the best chance of staying in your own home as long as you live.
Choosing and Managing Care Homes
If you decide that moving into a care home or supported living is what you want or need, there are many attractive options available. Care and Nursing Homes are far from the Dickensian Workhouses that many fear, despite all the negative and worrying media coverage.  The right Care or Nursing home can provide a very pleasant environment with wonderful care and fantastic food, and the ability to mix freely with other people can alleviate the desperate loneliness and isolation many elderly people can suffer when living alone in their own home.
For more information on all aspects of downsizing and moving or adapting and staying put, please visit Downsizing Service and Home Adaptation.
Choosing and Managing Care at Home (Domiciliary Care)
TimeFinders works with a range of excellent home care providers who are well-managed and whose care staff are properly remunerated and supported. We can help you find the right care to meet your individual needs, from someone who comes a couple of times a week right up to full 24 hour live-in care.
Often, when clients have received diagnoses of illnesses such as Parkinson's Disease or Dementia, the immediate reaction is "I must move into care", but TimeFinders have very successfully supported clients with such conditions to live well and happily in their own homes. If you wish, we can offer Continuing Support Services which provide you with the independent, expert support you need to ensure that the care you are receiving is of a consistently high quality and always meets your needs, no matter how they may change.
TimeFinders offers two dedicated services specifically designed to help with choosing and managing care: