TimeFinders is a family business established as a partnership by Alison and Philip Hesketh in 2010 and incorporated as TimeFinders Ltd in 2014. In 2015, we were delighted that our children, Kate and Nick, agreed to join us in part-time Business Development roles, and shortly afterwards we brought on board Helen Ferguson, our first Client Services Manager, responsible for the Thames Valley area. Since then the team has grown steadily – in 2016 we were fortunate enough to be joined by Tamara Diakow and Anne Hills and, more recently, we have welcomed two wonderful new team members, Diane Mitchell and Charlotte Riley.
Every member of the team contributes widely differing experiences and talents. This creates a rich and eclectic skill base, bringing the imagination, diversity and creativity needed for TimeFinders' groundbreaking work and innovative services.
Alison Hesketh: Director
Alison spent over 25 years as a charity trouble-shooter, jumping into small and medium charities in crisis as Acting CEO to sort out whatever chaos they found themselves in.
When her mother found herself no longer able to manage the large house where she lived alone, she decided to move whilst she was still active enough to enjoy a new phase of life close to Alison and her family. Despite a very positive outlook, the prospect of moving from a home where she had lived for many years was very daunting. After countless journeys up and down the motorways to help her mother sort through a lifetime's possessions and then settle her into her new home and new community, both Alison and her mother realised that there was a pressing need for a service to help others in a similar position. TimeFinders is the result.
Helen Ferguson: Client Services Manager – Thames Valley
Helen has over twenty years' experience of providing housing support for people who are also managing long term care needs. Planning development projects for Mencap, London based charities and housing associations has given her extensive knowledge to offer TimeFinders' clients who are in the process of managing changes. Helen is the essence of the TimeFinders' philosophy – highly professional, experienced, practical and dedicated with an ever-smiling face and the warmth, compassion and humour to engage with the wide variety of characters and life experiences of our clients.
Kate Hesketh: Service Development Manager and TimeFinder – London & W
Kate is truly multi-talented. She has impressive project management and administration skills combined with a deep natural empathy and ability to engage people. These qualities she successfully combines with a wide and varied range of interests which includes art history, Korean language, opera and theatre direction and acting. Alongside her work with TimeFinders, she is currently in her third year of a dual History of Art with Intensive Korean Language Masters Degree at SOAS. She can often also be found working as an expert tour guide at the British Museum! Having spent a year teaching English in rural South Korea, Kate has direct experience of being an expat and this has brought her insights into some of the logistical difficulties facing our expat clients.
Tamara Diakow: TimeFinder – London & N
Tamara brings a wealth of experience in managing care needs for older people and in understanding the many challenges which face people in different circumstances. Tamara is naturally empathetic, intuitive and sensitive to the needs of our clients and the different ways each will work with TimeFinders to achieve the changes necessary in their lives. With a very practical compassion and a warm professionalism, Tamara is also a classically trained and talented musician and teacher. She has the passion, dedication and extensive range of diverse skills and experience essential to be a great TimeFinder.
Diane Mitchell: TimeFinder – London & SW
Diane came to TimeFinders with a wealth of experience, not only as an entrepreneur and businesswoman but also in the field of wellbeing, mindfulness and personal growth. Living in a variety of States in Australia for 16 years has given her a particular sympathy with expat clients and the challenges they face in relation to life, losses and loved ones not in reach. A new life stage brought Diane back to the UK, where she met Alison Hesketh and learned about TimeFinders. The story of the company and its ethos of person-centred, empowering support to those in need caught her attention immediately, and it was a natural and delighted choice for her to become enthusiastically involved. Working with the most vulnerable people requires the utmost in mutual trust. With her honest and straightforward Yorkshire manner, deep sense of integrity, great empathy and sensitivity, and a fabulous sense of humour, Diane is a natural.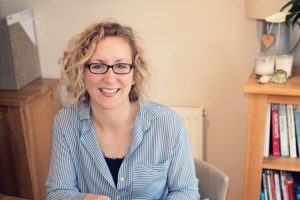 Charlotte Riley: TimeFinder – Wiltshire, Oxfordshire, Gloucestershire and Berkshire
Charlotte proudly joined our dynamic and friendly team here at TimeFinders in 2020. She lives in Swindon and supports our clients in North Wiltshire, South Oxfordshire, South Gloucestershire and West Berkshire. As a former Registered Nurse, she has invaluable experience gained whilst working in a wide variety of healthcare settings for well over a decade. She also brings the business acumen which comes from being self-employed for the last 5 years. Charlotte has a naturally calm, compassionate and sensitive disposition which together with intelligence, wit, and a great talent for supporting and caring for those in challenging circumstances, makes her a wonderful addition to the company.
Anne Hills: Ambassador – Somerset
Anne is proud to be part of the TimeFinders team.  She has a good knowledge of Welfare Benefits, through her work with the Citizens Advice Bureau.  More recently, her experience as a Financial Adviser, working with elderly and vulnerable clients, has given her a good insight into the challenges that people face as they age.  She has a very caring attitude, combined with professionalism, knowledge and expertise in later life planning.  She really enjoys making a positive difference to the lives of older people.  Anne lives in Frome, looking after clients in Somerset, Dorset and South Wiltshire.
Philip Hesketh: Director
Philip combines a busy and demanding schedule as a professional Conductor and Speaker with providing strategic support for TimeFinders. He has been instrumental in building the policies and procedures which protect and support our clients and their families as well as developing opportunities for extending our client services.