Are you worried about your Parent or Loved One?
Realizing that a parent or a friend who should be enjoying old age is beginning to struggle in their home can be very distressing. Many elderly people refuse to admit to others, and even to themselves, that they are no longer coping as well as they once did. It is often a matter of pride for elderly parents not to burden their grown-up children with their worries.
Others, conversely, refuse to accept that their demands for support are unsustainable. Children sometimes find it very hard to talk to their parents about such matters or to have their concerns taken seriously. As the daughter of one client said to us recently, "As I'm sure you are aware with your expert experience in these matters, a child is always a child to a parent – no matter how old we get – and any amount of suggestion from me on these matters falls on deaf ears!" Many children find themselves in the uncomfortable position of having things expected of them which they simply can't provide, given their own responsibilities as a parent and breadwinner.
So what do you do if you are caring for elderly relatives who insist on refusing external support but still need to rely very much on you?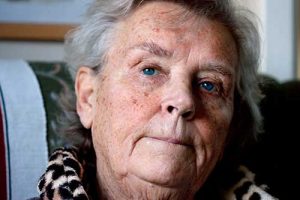 Your parents have the right to make their own decisions. However, you also have the right to let them know if their decisions are making it difficult for you to manage.
We at TimeFinders are happy to provide a free initial consultation for parents and their families who are facing changing circumstances. We will never try to persuade – independence in old age is very precious and we believe very strongly that our clients should be supported and encouraged to make their own decisions. We do, however, understand the fears and anxieties that beset elderly people when they need to make changes and how these often prevent people from making decisions, even when they feel that it is the best thing to do. Most importantly, we can be an independent voice of reason, helping both parents and children understand the problems and take the right course of action to solve them before a crisis hits.
What about Dementia?
"The team at TimeFinders are simply excellent. They  truly understand the challenges of living with dementia and how important it is that those living on their own have a voice and someone to turn to for help to navigate the confusion options over health care and medical treatment."

Stewart Stretton-Hill, solicitor with Irwin Mitchell (Later Life Specialist).
It is sometimes difficult to remember, particularly when you are juggling so many responsibilities, that your parent has the right to make their own decisions. You may not agree with them and feel that their decision is wrong. You may even consider that their decision shows they no longer have the capacity to make their own decisions. However, the Mental Capacity Act 2005 is very clear – an apparently irrational or "wrong" decision does not, by itself, provide evidence of lack of capacity.
Of course, the situation needs a very different approach if your parent has been diagnosed with Alzheimer's or another form of dementia, or if you believe that they have lost mental capacity and have not yet been diagnosed.
We are very experienced in working with people living with dementia in all its stages and their families, attorneys and advisers. Our sensitive, empowering approach can ease the anxiety that many people in this situation feel. We encourage and facilitate our clients to retain as much independence as is possible and to be safe in their individual circumstances.  By providing Oversight or Continuing Support and Advocacy Services to those needing dementia care, we can help our clients adapt as successfully as possible to their changing circumstances.
Whatever the situation, TimeFinders provides practical and emotional support to older people and their families in changing circumstances. If you are worried about a parent or elderly relative, please call us to arrange an initial free consultation.